Plot:
For Macallan and Levi, it was friends at first sight. Everyone says guys and girls can't be just friends, but these two are. They hang out after school, share tons of inside jokes, their families are super close, and Levi even starts dating one of Macallan's friends. They are platonic and happy that way.
Eventually they realize they're best friends — which wouldn't be so bad if they didn't keep getting in each other's way. Guys won't ask Macallan out because they think she's with Levi, and Levi spends too much time joking around with Macallan, and maybe not enough time with his date. They can't help but wonder . . . are they more than friends or are they better off without making it even more complicated?
From romantic comedy superstar Elizabeth Eulberg comes a fresh, fun examination of a question for the ages: Can guys and girls ever really be just friends? Or are they always one fight away from not speaking again — and one kiss away from true love?
This story took the word 'cute' to an entirely new level! I loved the friendship between Macallan and Levi, the fact that they were always there to cheer up each other or as a shoulder to cry on made my little bookish heart swoon!
They have so much chemistry and i loved all their inside jokes and
their clever wit!
At one point though, when they start developing romantic feelings for each other, the situation gets so unnecessarily complicated and SO frustrating! Every time is like 'I realized that I like Macallan! But… she's with this guy now… so… I'll just have to get over it' or 'I really like Levi! But… he's with this girl now… and he's finally living his high school dream of being a jock with a cheerleader hatched on his arm and also it might ruin our friendship… so… I'll just pretend everything is okay and hope for the best'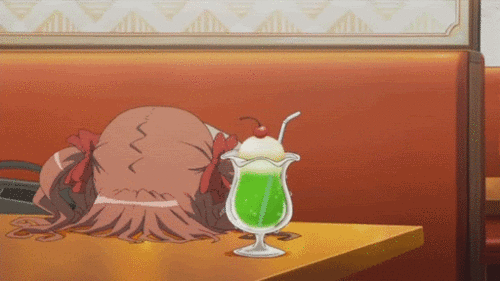 I really just wanted-and that's a popular opinion- to lock them into an isolated room until they just made up and cleared things out!
Despite all, I really liked the fact that this book took place during the time from 7th grade to Senior year as it gave me the opportunity to see these characters grow, make mistakes and learn from them in the process. In addition I really came to like Macallan as she is the kind of person who doesn't just sit and watch when someone is being bullied and she is also seems to value family very much.
I loved watching those characters grow a little more in each page but in the end I think I wanted a bit more, as this book -like most contemporaries- ended just after the couple came together giving no insight to their blooming new relationship.
Overall, this book was such an easy and fun read and definitely one that I recommend to all contemporary lovers out there
Better Off Friends
is definitely one of those heartwarming books that make you chuckle and squeal every few pages.
4/5 stars
Book Info:
E-book, 288 pages

Published, February 25th 2014

Publisher : Point

Genre : Contemporary

Rating: 4/5
Follow my blog with Bloglovin